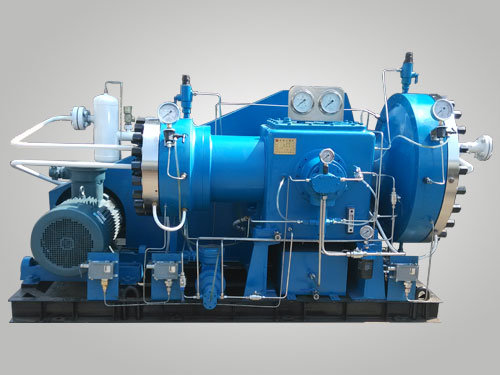 The diaphragm compressor is driven by a motor, and rotates the crankshaft via a belt pulley, then makes the piston in the oil cylinder reciprocate through a connecting rod, thus result in the diaphragm vibrating to and fro through pushing the oil. The processes of suction and discharge are completed by each vibration of the diaphragm under the control of the suction valve and the discharge valve. A small amount of oil in the oil cylinder leaks into the oil case through the clearance between the oil cylinder and the ring groove during the operation of diaphragm compressor, in order to compensate the oil loss to make the diaphragm close to the curved surface of compression head cover after the end of compression stroke for completely discharging the compressed media. The oil amount is slightly more than the oil leakage amount when the oil is injected into the oil cylinder by the oil compensation pump during the suction process of the compressor, the excess oil flow back to the crankcase by the pressure regulation valve of oil pressure while the end of compressor stroke.
The compressed media doesn't contact with the oil due to the diaphragm completely separating the gas chamber from the oil chamber, therefore the purity of the compressed media can be guaranteed due to no oil contamination. The gas chamber is composed of the contoured cover and the diaphragm, which is a closed chamber resulting in a good sealing performance.

The diaphragm compressor is a kind of reciprocating compressor with a special structure, big compression ratio and good sealing performance, the compressed gas is not contaminated by the lube oil and the other solid impurities, which is suitable for compressing high purity gas, rare and precious gas, flammable and explosive gas, poisonous and harmful gas, corrosive gas and high pressure gas.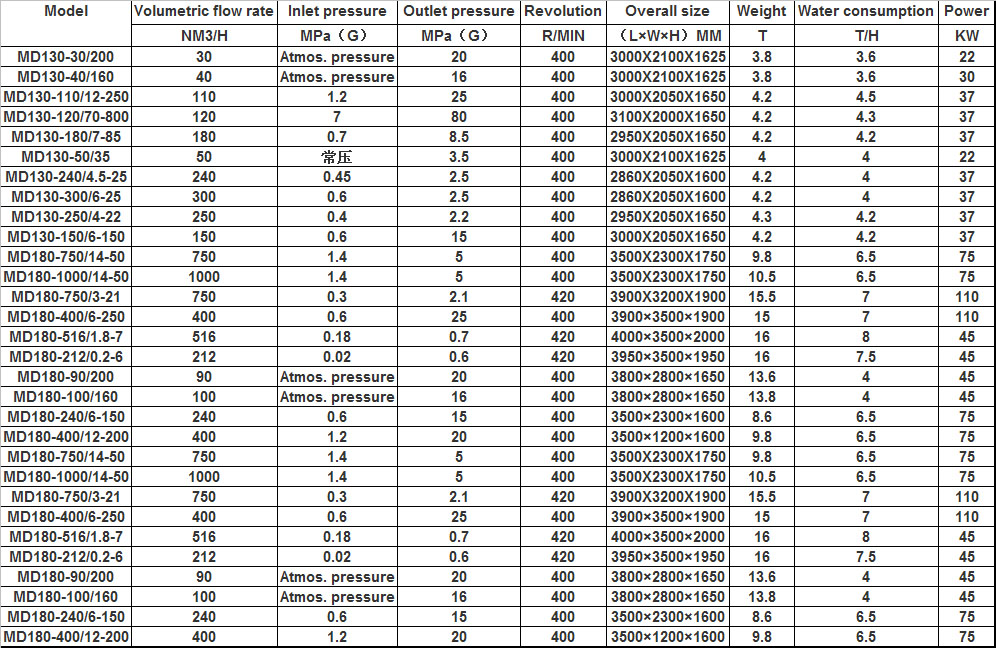 D Series Diaphragm Compressor
Product Code: sku0003
Availability: In Stock