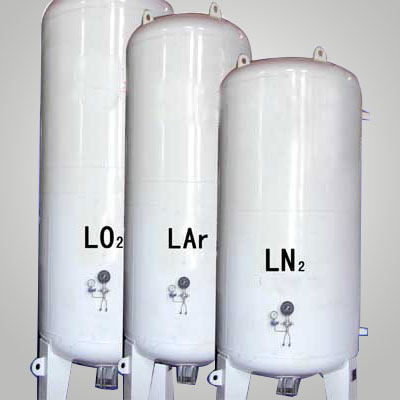 Performance:
1. Double wall vacuum powder insulation, complete quality assurance system, strict manufacturing process, imported key components, stable and reliable quality.
2. High quality pearlite charge is adopted for helium mass spectrometry leak detection in the whole low-temperature storage tank, with good insulation, small evaporation loss and long service life.
3. imported paint, to ensure the product appearance more beautiful anti-corrosion life longer.
4. The compact structure of the storage tank and the advanced pipeline and process design make the operation more simple and safe, the maintenance more convenient, safe and reliable.
5. Two kinds of vertical and horizontal, in addition to conventional products, can design and manufacture a variety of capacity and pressure class of cryogenic liquid storage tanks.
Features:

1. Advanced design, reasonable design of pipeline system and operating system.
2. Simple, compact and beautiful layout.
3. Double feed (up and down feed) system is adopted.
4. Double safety valve and explosion-proof device are adopted.
Cryogenic Liquid Storage Tank
Product Code: sku014
Availability: In Stock