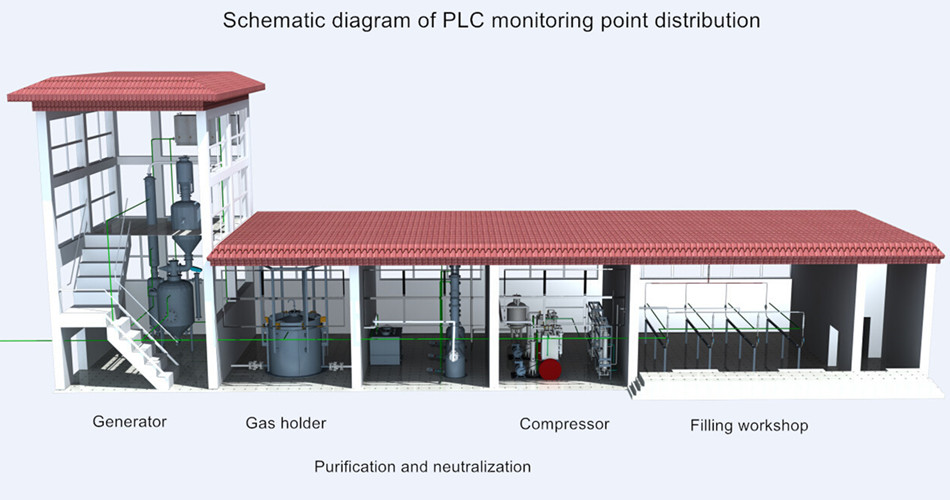 Generator: monitor temperature, pressure, and achieve automatic filling water, automatic cooling and other functions.
Gas holder: monitor the height of gas holder buoy, and also monitor generator automatically feeding and prevent gas holder emptying or negative pressure.
Compressor: monitor the compressor temperature, inlet and exhaust pressure, and control the compressor to stop automatically.
Filling workshop: monitor cylinder temperature, acetylene concentration in workshop, etc. Achieve automatic spray cooling, automatic exhaust and other functions.
Automation Safety Monitoring System
Product Code: sku011
Availability: In Stock